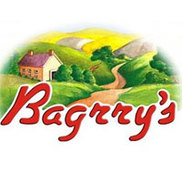 9, Community Centre, Lawrence Road, Industrial Area, Industrial Area,
New Delhi
110035
Hello
I am escalating it as I have not received appropriate response from [protected]@bagrrys.com. I have raised it on 31st Jul. They response was very strange: " It is a promotion that Bagrry did for some vendor so they can't help it".
The fact is there was no branding on promotional item and it was within the Baggry Museli packet so Baggry should be responsible.
Product details:
Bagrry's Fruit n Fiber.
B.no MFNF090 pkd 31Mar 21.
The packet reads free caramelized walnut 15g sample pack inside.
The free sample was really stale and soggy. It spoiled my taste when i had it.
i never expect such poor quality of item that Bagrry is promoting.
best regards
Deepak Kumbhat