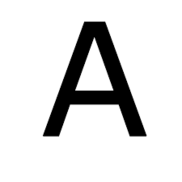 172 U.S. 206
Chester
New Jersey
United States
–
07930
On Jan. 22, 2011 I ordered the Pro version of the Abcoaster. On Jan. 23, 2011 I was hospitalized, in ICU, due to a heart attack. I was unable to call in time to cancel my order. The abcoaster was delivered on Jan 28, two days after I returned home from the hospital. I called Abcoaster to arrange for return of the unopened box and was given a Return Authorization Number. I was also asked which carrier I would be using to return the item and I said UPS. I was not informed, at this time, that I would have to pay the shipping cost in order to return the item. I was told that I would receive credit on my credit card within 3-5 days after they received the Abcoaster from UPS.
Here it is Feb. 17 and I am still trying to return this item. The customer service is of such poor quality and fails to give complete details for returns, that it leads me to suspect that the product is probably not of any better quality. I have not opened the box to inspected the product and don't intend to do so.
Finally, after much insistence and three phone calls later, I was able to speak to a supervisor who explained that my refund would not include the P&H and in addition I will have to pay the shipping costs to return the item (for an unopened container/box), in spite of the fact that I was incapable of cancelling the order and now am not able to use the product due to my health condition. I am out over $100.00 for a product that I am unable to use and was unable to cancel due to being hospitalized. Each time I spoke to a customer service rep they tried to offer me a discount to keep the product or to re-gift it to someone else. Nobody seemed to understand my situation. Also, the return label they provide is not adequate for the UPS to return the item and the address is not verifiable through their system, 500 Returns Rd., Wallingford, CT.
I feel that since the box was unopened, is being returned because of my health condition, and that I was not able to make the call (I was in ICU for four days) in time to cancel the order, that the company should authorize payment of shipping for RETURN of the new unopened merchandise.