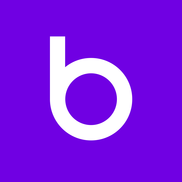 City Business Centre 25 Lower Road
London
United Kingdom
–
SE162XB
Dear badoo team
Complaint against badoo for unfairly blocking my account
My account has been blocked but I didn't do anything wrong and I was always following the rules.
I want to appeal against the unfair decision of blocking my account as this decision is completely unfair and biased and not based on any valid reason.
Its also unfair to block me and leaving the other account who reported me unblocked as he also was talking in the same language and made a fake report against me
Badoo also did not investigate my complaint and did not give me any result of it and just ignore it and I am not happy by that
If I don't receive a satisfactory result then I want to escalate this case further more to the legal ombudsman for such platforms and I want badoo to send me the name or the contact of legal ombudsman as I want tot escalate this case furthermore.
Badoo did not give a valid reason why my accou8nt has been blocked, what the reason for blocking my account.
Its discrimination to block my account and leaving the other person who reported me unblocked as I look foreigner and he is white and I want to complaint against badoo for discrimination based on the ethnic group
I want Badoo to provide valid evidence why they blocked my account, as there is no reason to justify such an unfair decision.
Badoo alleged that " Badoo doesn't work if we treat each other badly, and some of our users have reported you for rude or abusive behavior. We have decided to remove you from our platform."
I totally disagree with that as I never been rude, or abusive to anyone, I never treat anyone badly, and I want Badoo to provide evidence of full conversations that support the allegations of being rude or abusive or treating people badly, and I am totally sure that Badoo can't find any of those not true allegations as that never happened and if anyone reported me, then it would not be based on any reasonable evidence
On 21/7/2021 and on my last conversation this happened and this why my account was blocked and this completely unfair.
I was chatting with someone and he expressed to me that he is gay in the conversation he told me that he is top and that has meaning in the gay community that he is active. I told him in return that I am bottom. Until here the conversation was ok. Although all the sexual expression used.
Then I told him as what I remember: "what you looking for".
Then he said that he is "looking for long term relationship".
Then I ask him if he like to meet, then he say yes.
Then I ask him to send a picture of him then he sent his face with chest without a shirt.
So until now we were going with the flow and no problem happened.
Then I ask him if he travel and I told that I live in Manchester.
Of course he knows where he live and he know that Manchester if far from him and it's difficult to travel either from my side or his side and traveling has a cost also.
Then he reply that he live in a city but I forget the name of the city but from his profile he live 40 miles away.
Then he said that he is "unemployed".
People usually said that they are unemployed usually when they need money or looking for someone to spend money on them and a way of expressing the need of money.
Then he ask me: "Do you travel".
Then I told him that I use public transport and I am unemployed too and it's difficult to travel.
He reported me, and he just done that to revenge when he see no money benefit is coming from me as I told him that I use public transport and I am unemployed too.
At the end both of us we were using the same language and I was not rude to him at all as he also mentioned that he top and he gay and his position is top.
Trust me if I told him that I will travel to him or give him money to buy ticket to visit me then he would not reported me.
Blocking my account this way would be unfair to me as the guy reported me just to revenge as he did not expect any money return from me and we both far from each others (around 40 moles on badoo's measures)
Both of us were using the same language, same expression, same meaning, maybe not exactly the same wording, but everything was the same.
He is the one who should be blocked not me as he set me up as the conversation was equal in the sexual expressions and the language, is not he did not see any money expectation from me and I am far from him this why he reported me. The report that was send against me is malicious report and is not based on any valid reason
Badoo counted me on the wording not on the meaning; as from the context of the conversation on 21/7/2021, both of us (me and the last person chatted with me who reported me before my account get blocked) we used the same language so my account should not be blocked on 21/7/2021
I would be much appreciated if badoo review my last conversation and make fair decision by reactivating my account
Please I want Badoo to activate my account
Best regards
Sami
23/07/2021