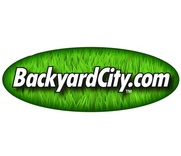 452 Distribution Pkwy.
Collierville
,
Tennessee
United States
–
38017
I've purchased some grill accessories from BackyardCity online store and they gave me a tracking number and said that my order was shipped and will be ere any time soon.
Two weeks passed and I decided to contact them and ask about my order status. They were not able to tell the exact delivery date and also said that during some circumstances my order will be late.
One week later I decided to cancel my order because I did not want to wait any longer and was planning to buy from another company. BackyardCity support said that they were not able to refund my money because my order was shipped. They said that I need to receive it first and then I need to send it back and then I'll get my money back.
I tried to track my order but tracking system did not work.
It is now three months since I placed my order and still nothing.